Mark F. Bruckmann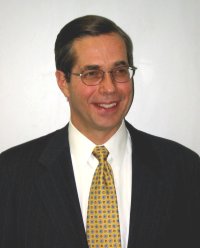 Mark F. Bruckmann concentrates in complex commercial litigation, arbitration and appeals concerning first and third party insurance/reinsurances. Typical property and casualty assignments involve coverage defense or subrogation on policies insuring industrial clients against all risks (including construction and project) as well as boiler and machinery perils.
Work Experience
26 years at Mendes & Mount, LLP: Partner (1983-2001); Practice Group leader; Managing Partner.
Bruckmann & Victory, LLP: Managing Partner 2001 - Present
Bar Admissions
New York State Bar (1976)
U.S. District Court for the Southern and Eastern Districts of New York (1976)
U.S. Court of Appeals Second Circuit (1985)
U.S. District Court, N.D. of California (1993)
U.S. Supreme Court (2008)
Education
Fordham University, J.D. (1975)
Manhattan College, B.S. in Chemistry (1972)
Professional Memberships
Loss Executives Association (LEA)
American Trial Lawyers Association (ATLA)
American Bar Association (ABA)
Boiler and Machinery Association of New York
Professional Presentations
Professional Loss Research Bureau (PLRB) 1998-2007.
Loss Executives Association (LEA) 2001-2002, 2004, 2006, 2010.
Boiler & Machinery Association of New York 1997-1999, 2002, 2005.
Excess and Surplus Lines Claims Association (ESLCA) 1997, 2001.
Canadian Engineering Society 1999, 2002.
Contract Wording Discussion Group (CWDG) 2002.
National Forum 2006.
Bermuda Insurance Institute 2009.
London Machinery Breakdown Claims Workshops 1998, 2002, 2005, 2007, 2009, 2010.
Editor, Property and Boiler Coverage Commentary 1998-Present.
Back to Top